Privacy & General Conditions
---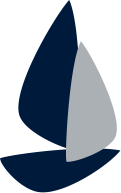 Copyright
---
All rights, including copyright and database right, in the website and its contents, are owned by or licensed to Contest Yachts, or otherwise used by Contest Yachts as permitted by applicable law or the copyright holder. You may not copy, reproduce, republish, download, post, broadcast or transmit any text, images, graphic, logo, button, icon, image and their selection and arrangement thereof, and any underlying source code and software, for any commercial or public purpose without prior written permission from Contest Yachts or the copyright holder.
You may not adapt, alter or create any of the material or information in this site or use it for any other purpose other than for your personal non-commercial use. You agree to use this site only for lawful purposes. Contest Yachts reserves the right to use for its own purposes any material submitted to the site, including text and images, either on the site or in any other form, including for publicity purposes. Contest Yachts reserves the right to monitor submissions to the site and to edit or reject any submissions.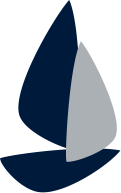 Disclaimer
---
We try to ensure that information on our site is accurate, complete and up-to-date. In using this site, however, you agree to be bound by the Terms & Conditions, which take effect on the date when you first use the site.
Without prejudice to your statutory rights, the site and all information, text, names, images, pictures, logos, links and icons and other materials (without limitation) are provided 'AS IS' and on an 'IS AVAILABLE' basis without representation warranty or endorsement, express or implied. The information and specifications on this website may vary and are subject to change without notice. Some illustrations will show yachts with optional equipment.
In particular, we do not warrant or represent the accuracy or completeness of information provided on this site nor do we guarantee that use of this site will be uninterrupted or error-free, or that the site and its servers are free of computer viruses or bugs.
In no event will Contest Yachts be liable to any person for any damage or loss that may arise from the use of any information contained in our site or products displayed on our site, including, without limitation, indirect or consequential damages, or any damages whatsoever arising from use or loss of use, data, or profits, whether in action of contract, negligence or other actions, arising out of or in connection with the use of the site. Notwithstanding anything else in these Terms & Conditions, we will not be liable for claims relating to the functionality or availability of this site.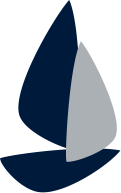 Trademarks
---
All names, images, logos identifying Contest Yachts are proprietary marks of Contest Yachts.
All third party brand, product, service and company names contained on this site are the trademarks, service marks and trade names of their respective holders. Contest Yachts does not give permission for their use by any person other than the holders. Any such use may constitute an infringement of the holders' rights.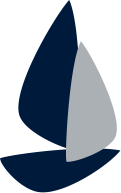 External links
---
Contest Yachts does not represent, warrant, endorse or hold responsibility over any external sites that may be linked to and from this site. Any external site that you visit by clicking through a link on this site is outside the control of Contest Yachts and you visit entirely at your own risk.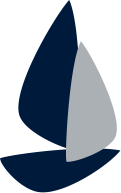 Software Disclaimer
---
The software downloads from this site have been thoroughly scanned and tested at all stages of production, but - as with all new software - we still recommend that you run a virus checker before use. We also recommend that you have an up-to-date backup of your hard disk before using the software. Contest Yachts cannot accept responsibility for any disruption, damage and/or loss of data on your data or computer system that may occur while using the software. Consult your network administrator before installing any software on a networked computer.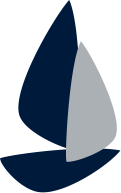 Juristriction
---
These Terms & Conditions shall be governed by and construed in accordance with the laws of The Netherlands. Disputes arising here from shall be exclusively subject to the jurisdiction of the courts of The Netherlands. If any of these Terms should be determined to be illegal, invalid or otherwise unenforceable by reason of the laws of any state or country in which these Terms are intended to be effective, it shall be severed and deleted from this clause. All other Terms of Use and Terms & Conditions shall remain in full force and continue to be binding and enforceable. Contest Yachts reserves the right to change any of its terms and conditions at any time by posting changes online.
These Terms & Conditions shall be governed by and construed in accordance with the laws of The Netherlands. Disputes arising here from shall be exclusively subject to the jurisdiction of the courts of The Netherlands. If any of these Terms should be determined to be illegal, invalid or otherwise unenforceable by reason of the laws of any state or country in which these Terms are intended to be effective, it shall be severed and deleted from this clause. All other Terms of Use and Terms & Conditions shall remain in full force and continue to be binding and enforceable. Contest Yachts reserves the right to change any of its terms and conditions at any time by posting changes online.